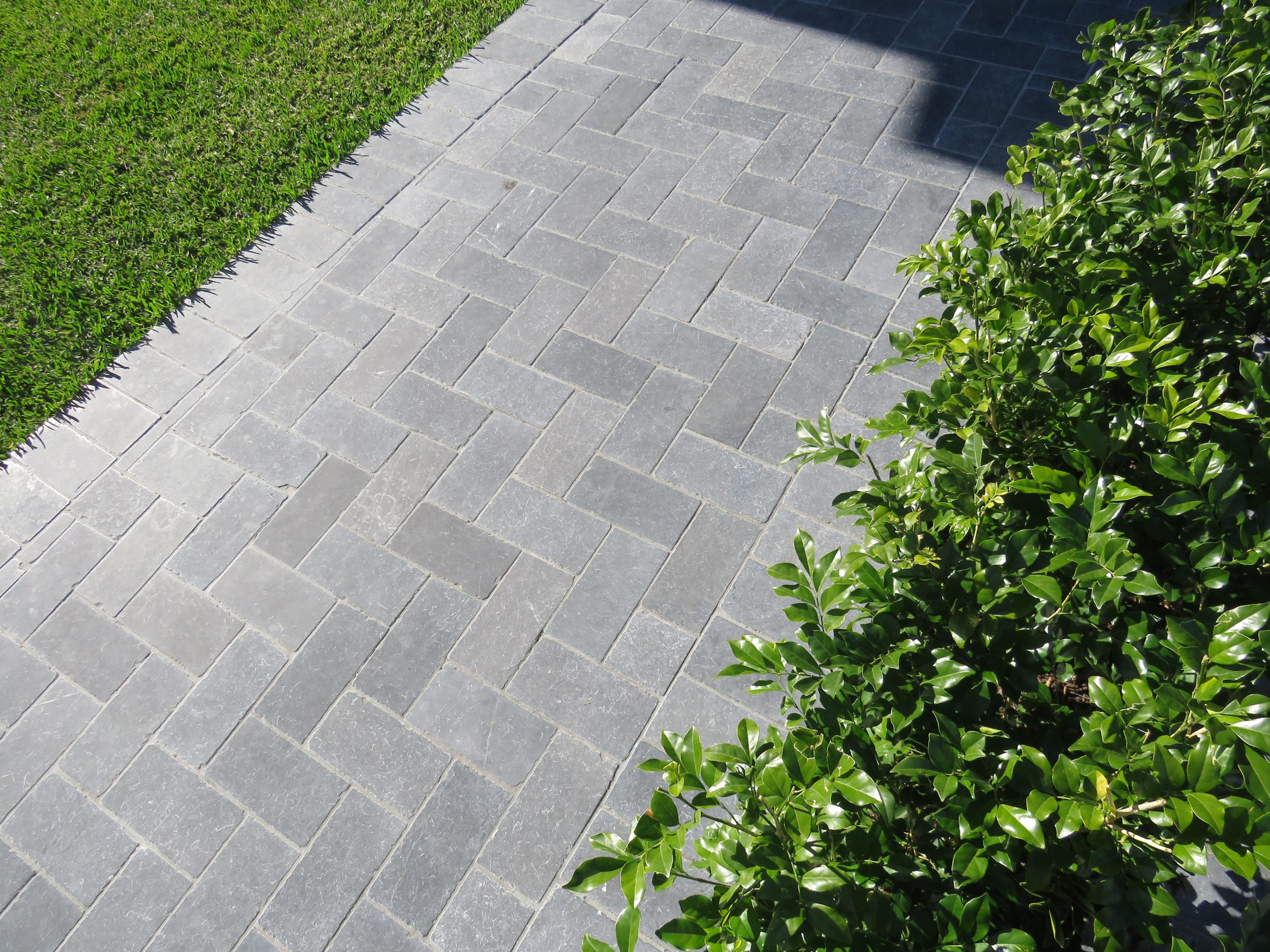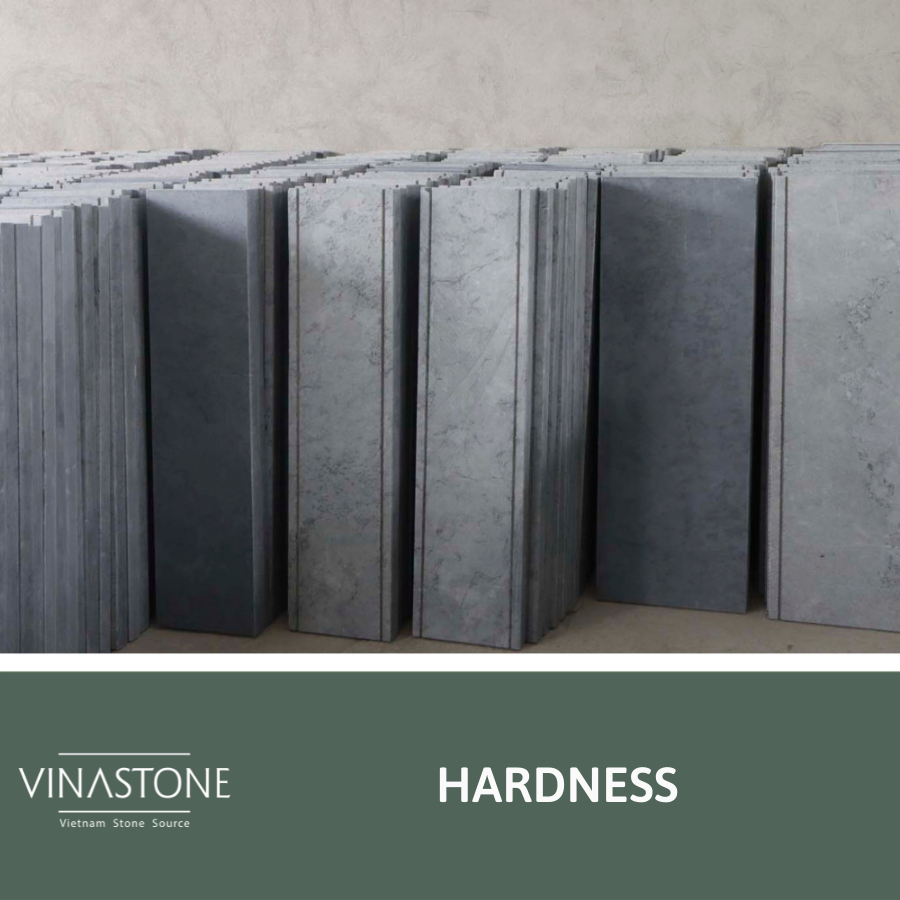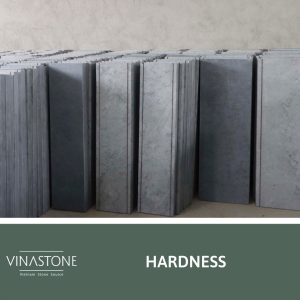 HARDNESS:
Orient Blue is the factual proof of the idiom "hard as a rock." Though its hardness is incompatible with granite's, Orient Blue is still an ideal choice for construction and architecture projects with a solidity level of 3.0 on the Mohs scale. An experiment conducted in Belgium, the biggest market for Thanh Hoa bluestone, has revealed that this natural stone has a high density. Together with an outstanding hardness level compared to other types of bluestone, Orient Blue can withstand extreme weather and frequent changes in temperatures, surviving the test of time.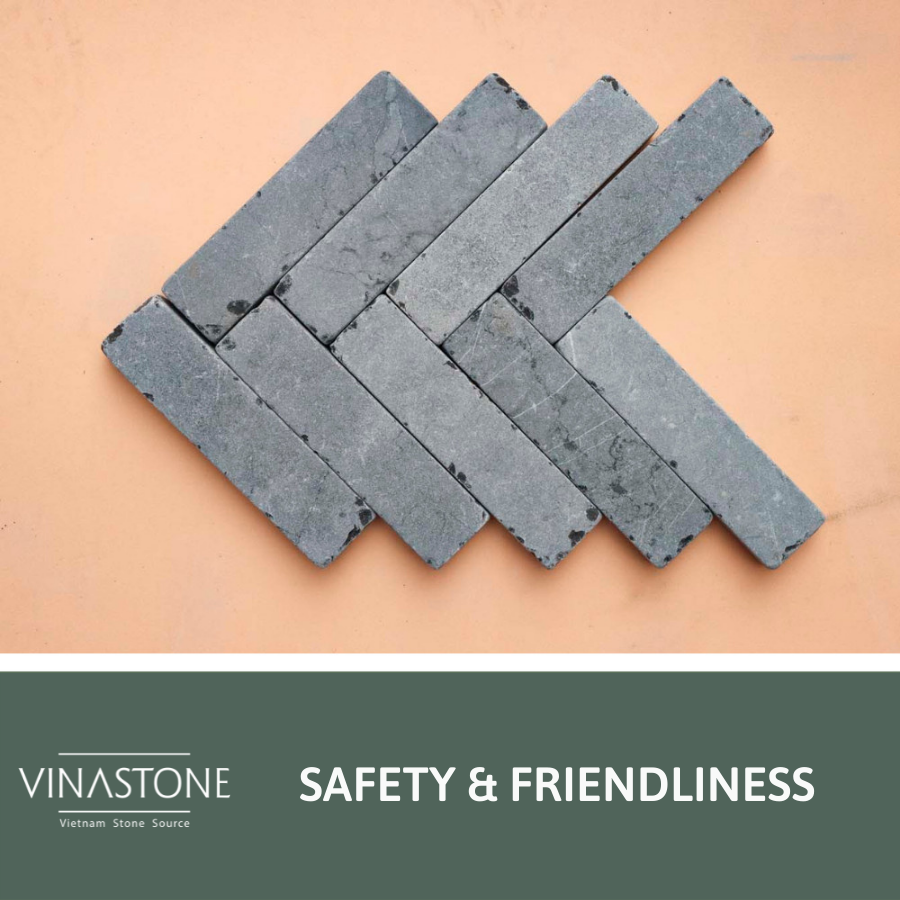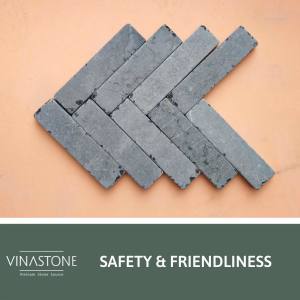 SAFETY & FRIENDLINESS:
The natural roughness of Orient Blue and the increased texture achieved from the features of multiple finishing works have made this stone a safe choice for different projects, especially slippery swimming pools, bathrooms, and pavements. The meaning of "safety" here can be extended further: Orient Blue has no harm to human health. Orient Blue is a green and eco-friendly building material originally from nature.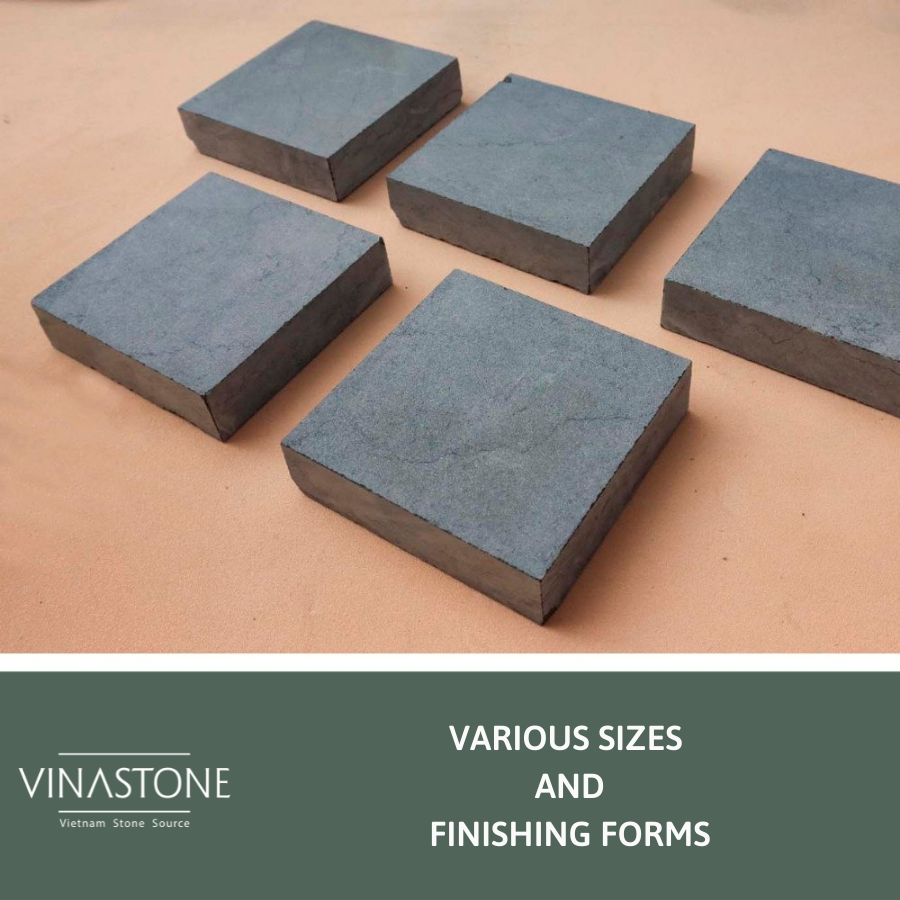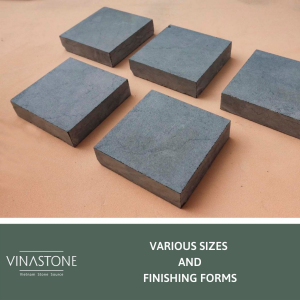 VARIOUS SIZES & FINISHING FORMS:
Orient Blue has become widely used in both private and commercial projects. Thanks to advanced quarry technology, Orient Blue now comes in different sizes and thicknesses – from large blocks and slabs, thick square cubes, to small and thin-wall/ floor tiles. Dozens of finishing methods such as polishing, sanding, torching, brushing, grinding, etc., have helped expose the stone's simple yet elegant beauty.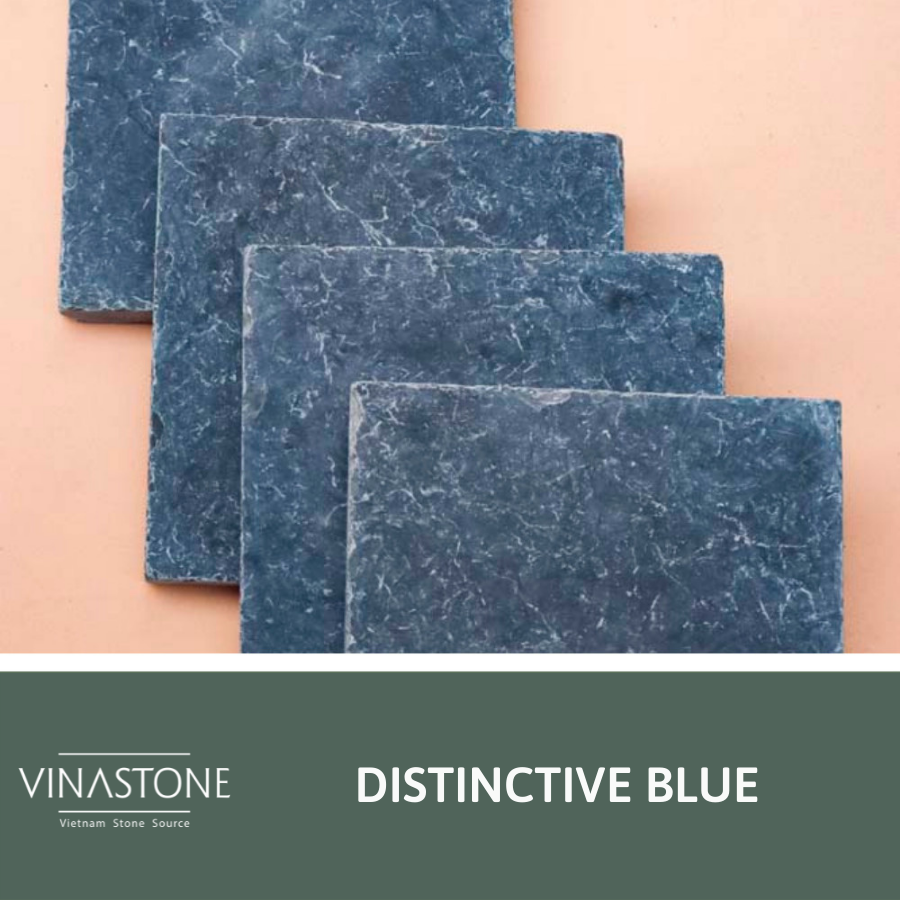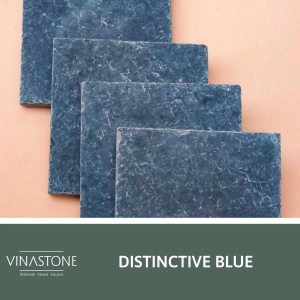 DISTINCTIVE BLUE:
Bluestone has a wide range of blue shades, from turquoise, blue-gray, to golden blue, blue-green, and violet-blue. However, only Orient Blue comes in such a rich and deep color. The unique and distinctive, neutral but vivid, elegant but intense shade of blue has contributed to the distinctive combination of classic and modern beauty of Orient Blue.
At Vinastone, when talking about Orient Blue, we talk about great pride as it is our first export to the international market. It is produced in our homeland with proven value, claiming itself among hundreds of global projects.