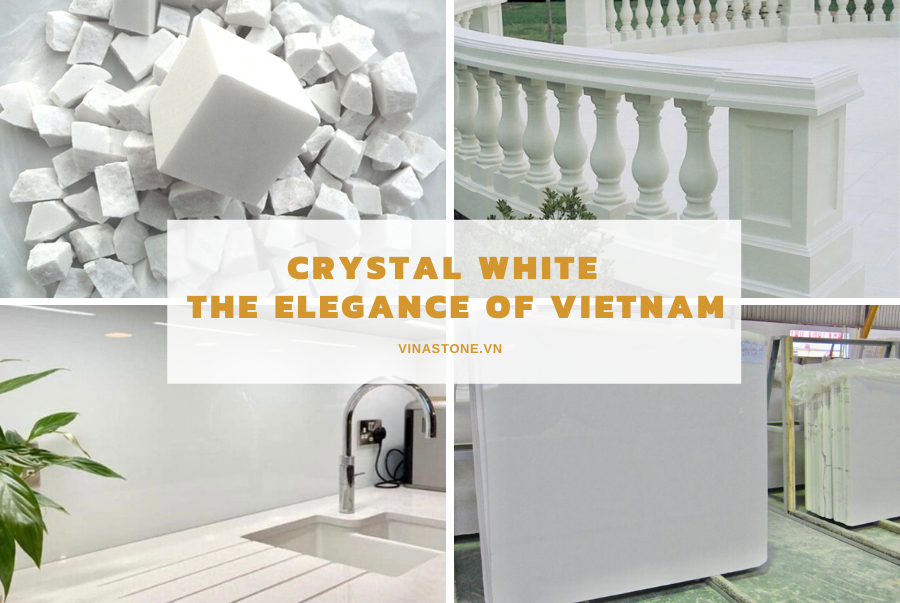 Speaking of white marble, natural stone enthusiasts will immediately think about its origin. It can be anywhere, from Greece, Spain, the US, to India, and typically Italy, where Carrara, Calacatta, and Statuario are found, becoming its homeland symbol and people's pride for decades. Although discovered not long ago and having no distinctive grey veins of Italian white marble, Vietnamese Crystal White is getting increasingly popular worldwide with its pure white and crystalline structure.
Crystallites looking like thousands of salt grains attached have created the unique shade of Crystal White. When separated, these crystal grains' hardness is of high level and comparable to Granite's. However, their correlation is not so strong. That's also why Crystal White has the hardness level of marble and is classified as this type of stone. Together with its pure color, Crystal White's semi-transparency has made it a unique marble.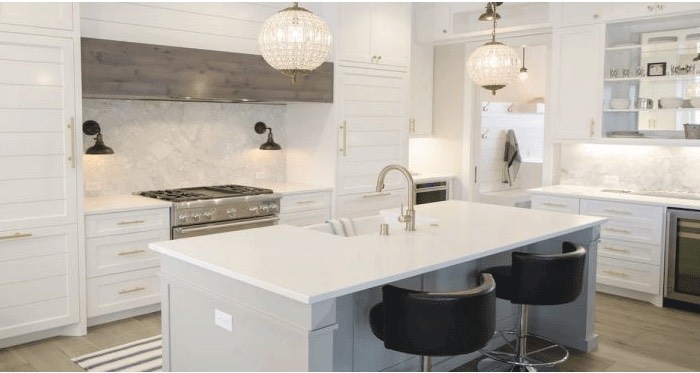 The sophisticated, brilliant, and luxurious beauty of Vietnamese Crystal White can become the highlight of any place. You can bring a classic look into your kitchen by combining a Crystal White tabletop with a light-color wood trestle and stools. You can also apply Crystal White's pure white and semi-transparency to luxury spas or your bathroom spaces, where freshness and relaxation are paramount. If you have fallen in love with Crystal White, let Vinastone be your companion and create the ideal living space for your family with this special stone!